ChitoCare Beauty

ChitoCare Beauty is a new line of Icelandic cosmetics made from natural raw materials sourced from the purest oceans in the world.

Our Body Lotion is a great way to soften your skin after a shower or to refresh yourself after a long day. Loaded with natural, softening and hydrating ingredients it makes your skin soft, smooth and radiant! Chitosan, natural wonder of the sea, protects the skin, reduces redness and itching, makes your skin silky smooth.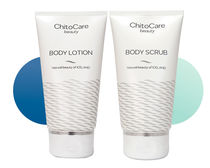 Body Scrub by ChitoCare Beauty is full of natural ingredients that soften and clean the skin. With a touch of caffeine rich in antioxidants our Body Scrub will tighten and tone your silky smooth skin and fight cellulite.
ChitoCare Beauty products are appropriate for all skin types, including eczema and sensitive skin.
The perfect choice for those who want effective natural skin care.

Read more
ChitoCare Medical
Every home should be prepared for first aid and burn emergencies with ChitoCare Medical, for the first aid kit, kitchen and garage - and just about everywhere. ChitoCare Medical spray and gel is ideal to use on minor burns, scratches and other skin problems.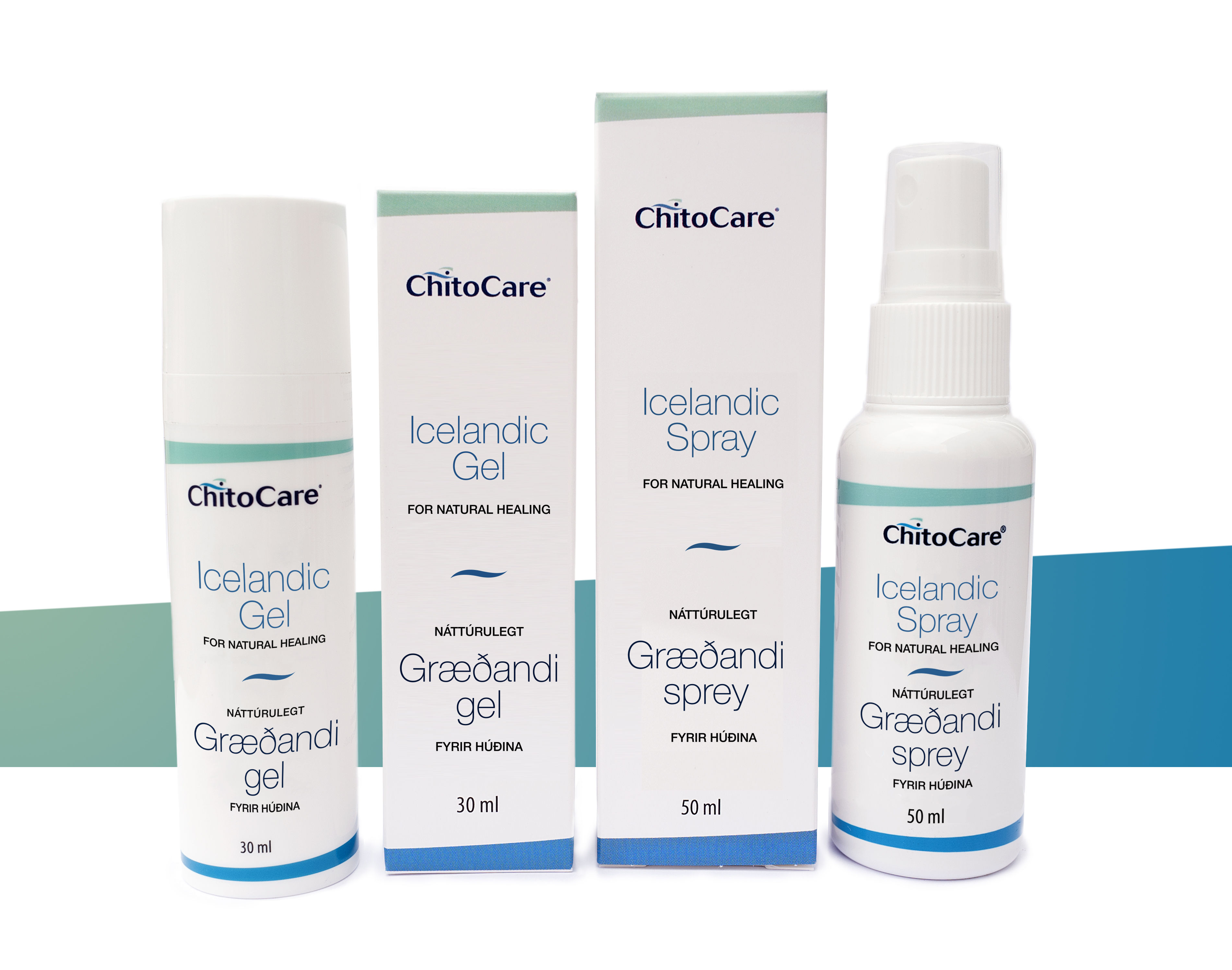 ChitoCare Medical protects the skin, maintains moisture and accelerates skin healing. ChitoCare Medical promotes the healing of scars, pimples, cold sores, skin rash, eczema, sunburns and skin inflammation.
ChitoCare Medical contains ultra-pure natural chitosan and is manufactured by Primex Iceland by the pristine waters of the North Atlantic Ocean.
Read more
---
Events
Primex Iceland is exhibiting at SupplySide West in October. We are happy to meet you at our booth and if you wish to set up a meeting please contact us.
We look forward to meeting you in Las Vegas!
Read more
Primex will be visiting CPhI in Frankfurt this November. We would love to sit down and have a chat with exsting and potential customers and suppliers. Please contact us to set up a meeting.
See you there!
Read more
---
News
---